An Oregon woman who says she accidentally suffocated her 4-day-old baby after falling asleep with him in her hospital bed has sued the hospital where she gave birth and a nurse there, according to CNN.
According to TIME, Portland Adventist Medical Center spokeswoman Kristi Spurgeon Johnson said she could not comment on the allegations or lawsuit until the hospital had reviewed to matter.
Jacob suffocated under his mother while she was under the influence of narcotic and sleep aids. Around 3 a.m. the nurse -identified in the lawsuit as Nurse X- took the newborn to Thompson and put the baby next to her for breastfeeding, and "left the room and left the mother and son unattended".
"She called for a nurse while she tried to get him to respond", the lawsuit states.
She tried to wake him and called for a nurse.
"When no nurse came to help, Mrs. Thompson carried her son to the hallway and frantically yelled for help", states the lawsuit. The doctors seeing to the baby determined he was both "severely and permanently" brain damaged.
Ms Thompson claims the hospital has "directly caused her severe emotional distress, severe depression, post-traumatic stress disorder, severe anxiety and prolonged grief disorder".
After drifting off, she awoke to find the infant unresponsive.
The Portland Adventist Medical Center said in a statement: "This was a tragic event and our thoughts and prayers continue to be with the family". She said they were unable to provide any additional information at the time.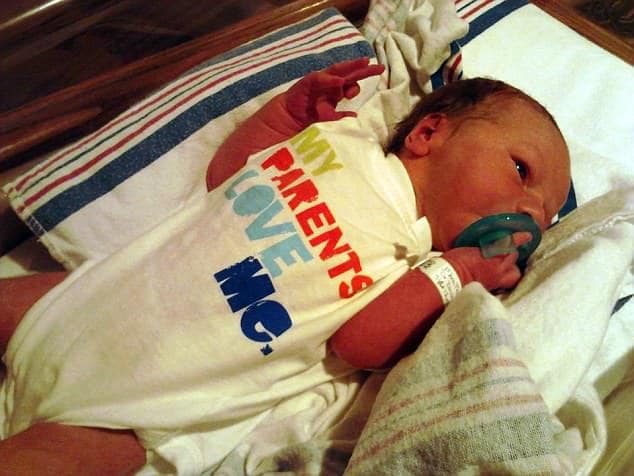 Oregon woman Monica Thompson's then newborn baby Jacob prior to him passing away
He was eventually transferred to the NICU of a separate hospital, and after six days on life support, Jacob died.
Adding, 'My firstborn and only son.
The American Academy of Pediatrics recommended in 2011 against bed-sharing.
While the tragedy of Jacob's death can't be underscored, some commentators on the web wondered how it was even possible the mother was able to breastfeed while on narcotics in the first place, implying it was her own fault and not the medications that led to her smothering the boy.
Tragically Jacob's death came after the Thompsons struggled with infertility for 12 years before they became pregnant with Jacob in 2012.
Doctors say newborns who share a bed with their parents are at risk of dying because parents can roll on top of them, or the babies can get trapped in blankets or sheets.
She also alleges she and the baby were left unsupervised for an hour.
In a 2016 report, the pediatric association noted that evidence shows skin-to-skin care (SSC) and "rooming-in" helps foster breast-feeding and mother-child bonding - but said the practices may also "pose safety concerns, particularly with regard to sleep".