David Beckham has called for "bold action" to tackle the threat of malaria.
In the footage the dad-of-four stands in a glass box as an increasing amount of the insects descend on the outside walls.
Some species of the insect are carriers of the parasite which causes the tropical disease and can infect people when they bite. The campaign's first focus is on leaders at the upcoming Commonwealth Heads of Government Meeting (CHOGM) in London in 70 days' time.
The ground-breaking film from the Malaria Must Die - So Millions Can Live campaign aims to show that, whilst many of us like David are protected from the disease as we live in countries free of it, half of the world's population still face the risk.
Speaking of malaria's death rate, Beckham, a founding member of the Malaria No More UK Leadership Council, said: 'This is totally unacceptable, especially when we know how to prevent and cure it. "We can be the generation that ends it for good, malaria must die so millions can live", David says in the campaign video.
'That's why I'm standing with the millions who live with this threat every day.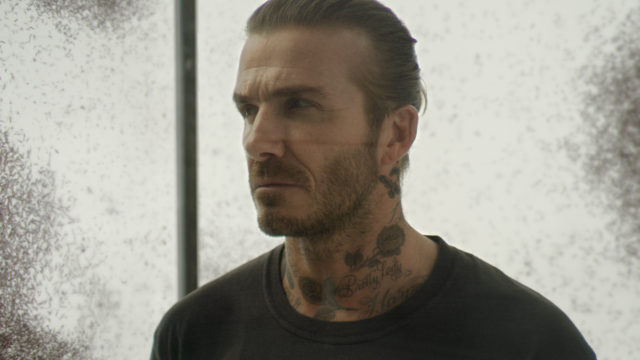 An estimated 216 million cases of malaria occurred worldwide in 2016, leading to 445,000 deaths, according to figures released by the World Health Organisation (WHO).
The WHO past year warned that progress in the fight against malaria had stalled amid signs of flatlining funding and complacency that the disease was less of a threat.
The outcome was large gaps in the global use of insecticide-treated nets, medicines and other life-saving tools.
"It's the 21st century and people are still dying from the world's oldest and deadliest disease", the campaign's website says. Dr Pedro L. Alonso, Director of the World Health Organization's (WHO) Global Malaria Programme said, "We are at a crossroads in the global response to malaria". Without urgent action, we risk going backwards.
"But, worryingly, progress has stalled and we risk undoing decades of work, which is why we are calling on Commonwealth leaders to reinforce their support to ending malaria".
'About half of malaria deaths each year are in Commonwealth countries.