Facebook Messenger, the company's messaging app, supports group chats, which are convenient for arranging events or keeping up-to-date with multiple friends outside of the primary Facebook product.
Facebook the social networking giant is working towards making its UI simpler for users to manage their group chats on Messenger. So if any non-admin decides to invite someone into the group, the group admin will have the final say.
Bringing groups of people together is powerful, and at Messenger, we're always thinking about how we can improve group chats - especially since 2.5 million new groups were created on Messenger every day a year ago. The link lets them join directly or they might have to wait for an admin approval depending on how you setup the group chat.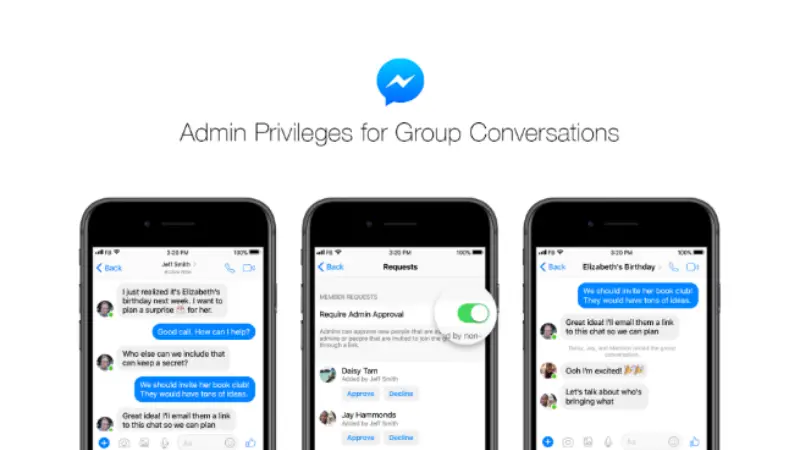 It's worth noting here that the admin approval feature is off by default, meaning you'll have to flip the little switch within the member requests section to activate it.
Facebook is also adding joinable links to Messenger. When the other person clicks on that link, they're taken straight to the group - assuming they have Facebook Messenger installed on their device. They also get the ability to promote other users to admin if they need a bit more help. This allows you to create a custom link for your group chat, and anyone that clicks/taps on it will be able to automatically join the group.