We're in the peak of hurricane season, and anytime a system is headed for the Gulf, it's a good idea to stay updated on the latest forecast.
Temperatures will warm into the mid-90s on Thursday in the upper 80s for Friday through the weekend.
The tropical wave, which has been designated Invest 95-L, is located near eastern Cuba into the southeastern Bahamas and has a 60% chance of development during the next five days. This should shut down most rain chances through the early part of the weekend.
Other tropical waves are now moving across the Atlantic Ocean from Africa to the Windward Islands.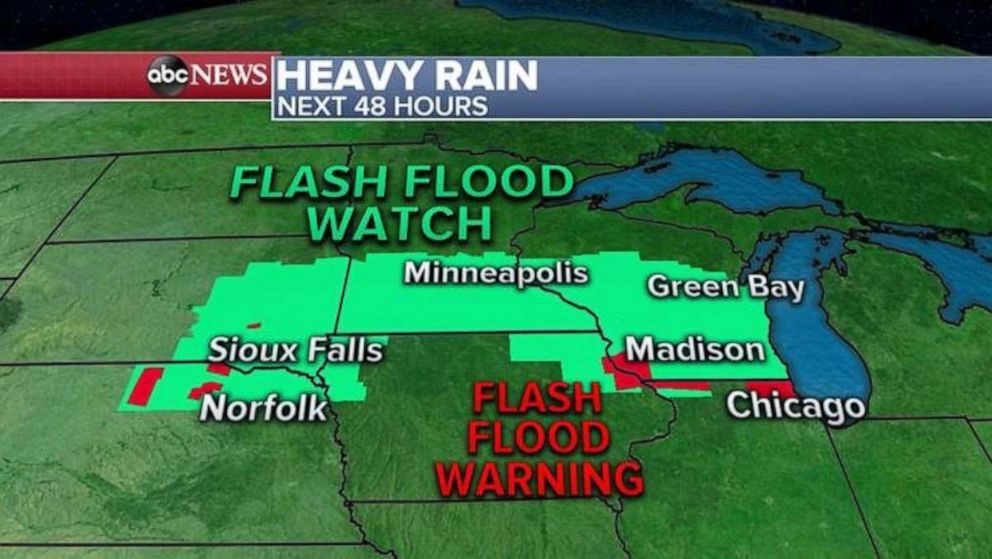 ABC News Heavy rain develops
This system isn't expected to develop over the next few days as it moves very slowly to the west-northwest across the Bahamas.
It could develop into a tropical depression, however, in more favorable conditions in the Florida Straits and the Gulf of Mexico. Although this disturbance continues to produce disorganized shower activity, some slight development of this system is still possible on Wednesday. It is gradually diminishing and tropical cyclone formation is not anticipated. We will keep a 20-percent rain chance in the mix. This disturbance is expected to move slowly westward across the tropical Atlantic Ocean for the next several days. The second is located near the Cape Verde Islands and has a 30% chance of development during the next five days. This means more sunshine and heat across the area through Friday.
Here's the bottom line: The system will be a rainmaker possibly bringing Florida, including Central Florida, between 2 and 4 inches of rain with the possibility of a few stronger storm with some intense wind gust depending on exactly where it goes and how strong it will be. Models are in slightly better agreement from yesterday, as the GFS now is leaning with the EURO suggesting that the ridge will limit development and higher rain coverage west of New Orleans. This inconsistency leads to little confidence other than elevated rain chances at this time.